Legal notice issued to halt promotion of Pori Moni's 'Puff Daddy'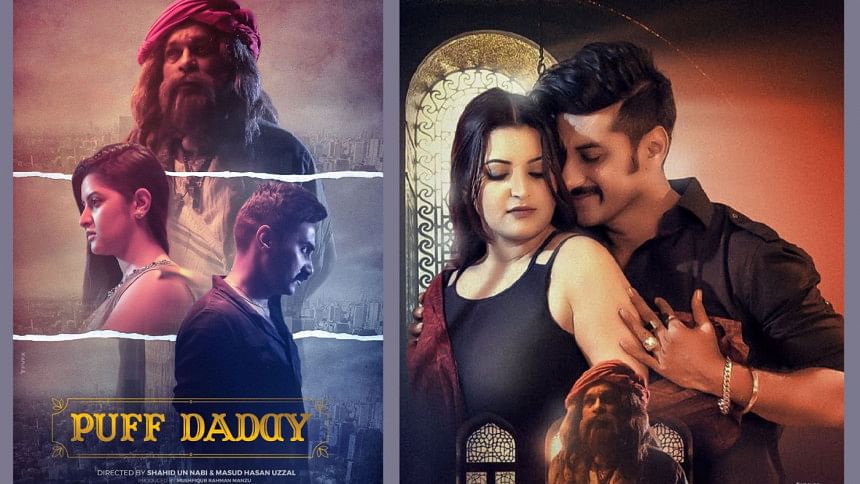 In a recent development, a legal notice has been dispatched with the aim of putting an immediate halt to the promotion, broadcasting, and screening of the web series "Puff Daddy", which features the renowned actress Pori Moni. The notice, dispatched by Supreme Court and Comilla Judge Court lawyer Zainal Abedin Mazhari, stipulates a strict three-day compliance period.
Directed by Mushfiqur Rahman Manzu, Mostofa Sajal, and Shahid-Un-Nabi, the Bongo BD web-film also features Abdun Noor Shajal, Azad Abul Kalam and Shahiduzzaman Selim, amongst others.
This legal notice, issued on Sunday (September 24) has been communicated to several key figures, including the Chairman and Managing Director of Bangladesh Telecommunication Company Limited (BTCL), the Managing Director of the OTT platform Bongo BD, the Chairman and Vice Chairman of the Bangladesh Film Censor Board, and the Secretary of the Ministry of Information and Broadcasting. Both email and postal channels were utilised for this purpose.
Lawyer Zainal Abedin Mazhari has personally confirmed these developments to the media.
The legal notice states that the absence of specific policies governing the content on OTT platforms are allowing certain groups to exploit these platforms to disseminate explicit content and reap financial gains. Recent trends have seen a proliferation of pornographic web films on these platforms. It has come to our attention that numerous such films exist, almost universally featuring sexually suggestive scenes, content offensive to religious sentiments, stories that run contrary to local cultural values, and explicit scenes.
Furthermore, the notice highlights that the web-series "Puff Daddy" conveys no positive message. On the contrary, it is alleged to propagate negative messages, including the promotion of extramarital affairs, discouragement of marriage, and the denigration of spiritual figures in a highly disparaging manner. It is reported to be replete with scenes of sexual innuendo, which are deemed detrimental to the impressionable minds of the younger generation.
The notice appeals for immediate intervention to enforce the following directives, in the larger interest of society-- the cessation of the exhibition of the web series "Puff Daddy" within the next three days; a restructuring of the Censor Board to include experts from relevant fields, particularly individuals well-versed in the law and religious scholars; the formulation and rigorous enforcement of censorship policies for all video content intended for online platforms, including YouTube, Facebook, and OTT platforms; and the formulation of policies to govern the uploading of audio, video, stories, cartoons, and images with explicit connotations, devoid of any artistic merit. If such content is uploaded, it should undergo thorough scrutiny, prompt removal, and appropriate legal action against those responsible.
Lawyer Zainal Abedin Mazhari elaborated on his motives, stating, "I have taken this action out of a sense of responsibility. What are our children exposed to? If we remain silent, this trend will persist. We implore film production authorities to subject films to regulations that promote wholesome values. Let our children learn valuable lessons from the content they consume."
"What lessons can be gleaned from the content in question? We remain optimistic that the authorities will address this matter promptly and effectively," he added.