Cabinet approves draft of expatriates' welfare policy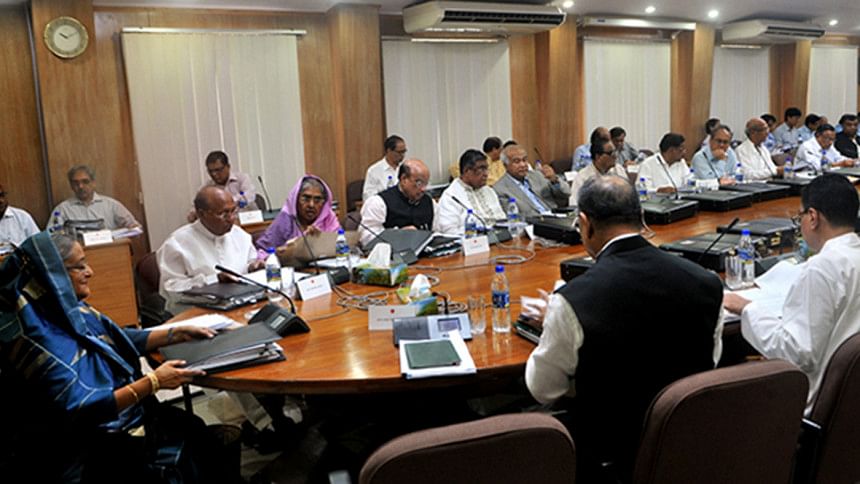 The cabinet today approved the draft of Expatriates' Welfare and Overseas Employment Policy-2016 to make the immigration procedure easier and hassle free.
Following today's cabinet meeting, Cabinet Secretary Shafiul Alam told reporters, "It was prepared to facilitate safe immigration."
This is a detailed version of the policy that was first prepared in 2000, the cabinet secretary said, adding that the safety issue of the expatriates' family members has been incorporated in the latest draft.
"If the government thinks that the expatriates are not getting any benefit from this policy, a law will be enacted in light of this."
The cabinet also approved a proposal to sign a deal with Turkey in the field of military training and cooperation.
Under this deal, the military doctors from both countries can undertake training in the other country, and the exchange of these doctors will take place, Shafiul Alam told reporters.