Books to read against a beautiful sunset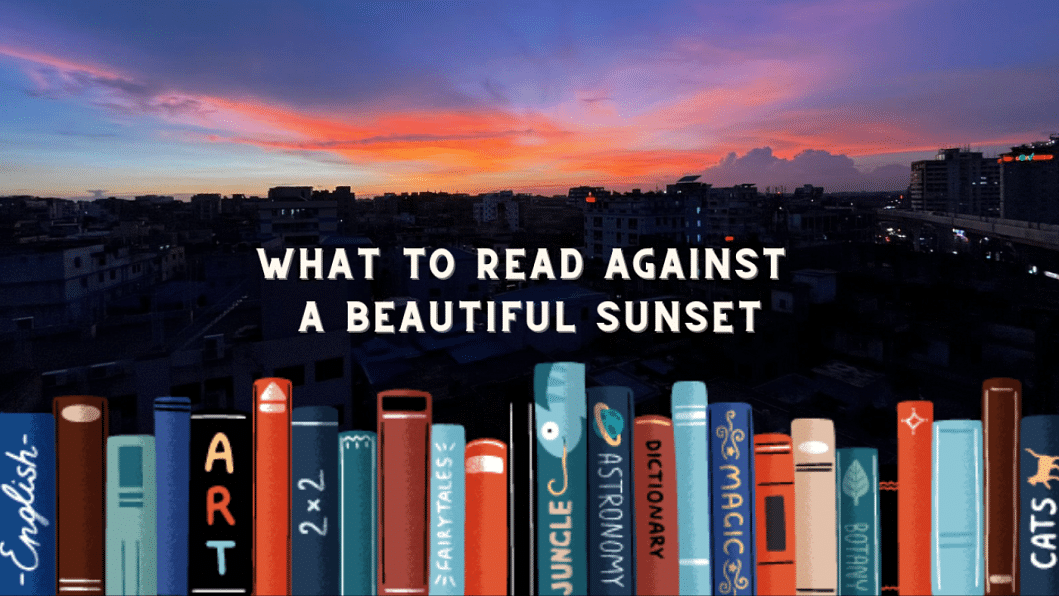 Whether or not you like Dhaka city's atmosphere on most days, you cannot deny the beautiful, coral and crimson sunsets that the sky has been breaking out on most days this month. I fail to recall if we get to see this rare sight every year, but I do remember marvelling from time to time how the majestic golden hour engulfs us, seeping into our homes through the windows, creating the ambience to sit down with some tea and a good book.
Here are some books that, for their various tropes and themes, go hand in hand and allow us to relish these July evenings.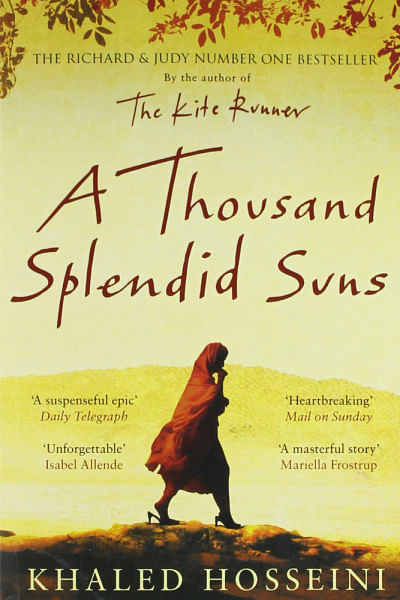 A Thousand Splendid Suns
Khaled Hosseini (Riverhead Books, 2007)
A magnificent tale set against the political and economic turbulence of Afghanistan, Khaled Hussaini's A Thousand Splendid Suns has become a classic transcending time. The prose flows effortlessly regardless of the harrowing events narrated in the novel and the author paints the picture of family, friendship and grief with an adeptness akin to his 2003 masterpiece, The Kite Runner. Hosseini's novel about two women married into the same toxic household, to the same abusive man, while Afghanistan heaves in the background, is a story of change as well as endurance; a story of pain and reckoning in the same way that the brilliant hues of a sunset evoke feelings of melancholy and visual shocks.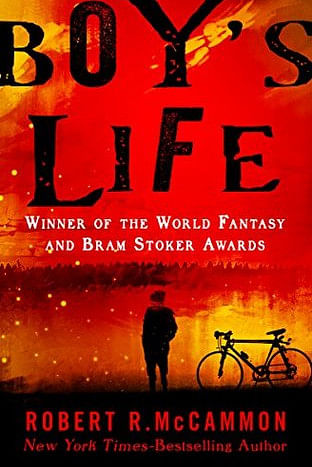 Boy's Life 
Robert R McCannon (Open Road Media, 1991)
12-year-old Cory Mackenson is inspired by the simple lifestyle of his harmonious hometown of Zephyr, Alabama; people here work at the paper factory or the local dairy. Then, one day, while accompanying his father on his milk route, he sees a car sink into the Saxon's Lake. When his father dives in to rescue the occupants of the car, they find a beaten corpse, naked and handcuffed to the steering wheel, and a copper wire tightened around his neck.
This central plot is but one part of the novel. Swirling around this one event are summer floods and the shocking creatures lurking in them, and bright skies into which Cory and his friends fly off on their bicycles just as summer has begun. This book spells childhood and the whimsy of summer for us.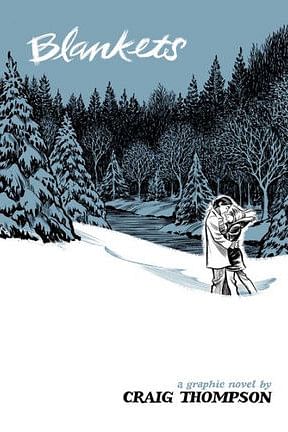 Blankets 
Craig Thompson (Top Shelf, 2003)
Blankets is, in essence, a coming of age story that takes the main character through multiple phases of his life, from his childhood and teenage years, all the way till young adulthood. As chapters of his life come to a close, the story almost feels like a representation of how sunsets can often come to reflect the ending of stories. 
From first relationships coming to an end, to the protagonist questioning his own faith and religion, the book feels like a constant shift between day and night, with the sunset being the transition between phases of our protagonist's life. While Blankets is a graphic novel, Thompson opted for panels of black and white over using colours, but it's the tale of his childhood that evokes feelings of warmth and helps you visualise the panels in colour in your own head. 
The Secret Garden
Frances Hodgson Burnett (Children's Classics, 1910)
A notable children's book, the vivid descriptions of the garden around orphan Mary Lennox's uncle's house in the The Secret Garden make you want to spend your evenings discovering its hidden—sometimes dark—secrets. The story was first published as a serial story in The American Magazine in 1910 and was adapted in the form of a novel a year later. Since then, it quickly turned and retained its name as a classic. The novel abounds with breathtaking descriptions of life in the eponymous garden.The best among them includes a scene set during sunset:
'"It's planted!" said Colin at last. "And the sun is only slipping over the edge. Help me up, Dickon. I want to be standing when it goes. That's part of the Magic." 
And Dickon helped him, and the Magic—or whatever it was—so gave him strength that when the sun did slip over the edge and end the strange lovely afternoon for them there he actually stood on his two feet—laughing.'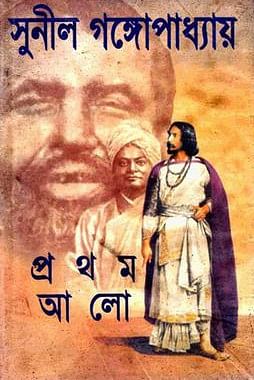 Prothom Alo 
Sunil Gangopadhyay (Ananda, 1996)
Sunil Gangopadhyay's Prothom Alo has been hailed as one of the greatest works of literature in Bangladesh, a work of historical fiction depicting notable figures like Rabindranath Tagore, Swami Vivekananda, Ramakrishna, Bankim Chandra Chattopadhyay, Ishwar Chandra Vidyasagar, and George Curzon.
The novel is set in the backdrop of a transitional period in the Bangladeshi subcontinent's history, at a time when the people of the era are only starting to understand the political climate of its time. It also talks about Tagore's life, his works in connection with his personal turmoils and the nature surrounding him. In a sense, the book connects with the sense of a sunset in its transitional period.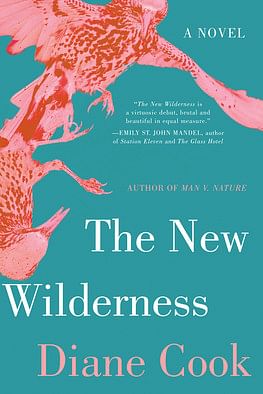 The New Wilderness
Diane Cook (Harper, 2020)
The smog and pollution of the City—an over-populated, over-built metropolis where most of the population lives—is destroying Bea's five-year-old daughter, Agnes', lungs. Much like our own capital, the hopes of seeing a clear sky—let alone a beautiful sunset—is often met with disappointment. In a world ravaged by climate change, overpopulation, and pollution—themes that are crucial in this book—I have found myself to be thankful for these rather rare, staggeringly beautiful July sunsets.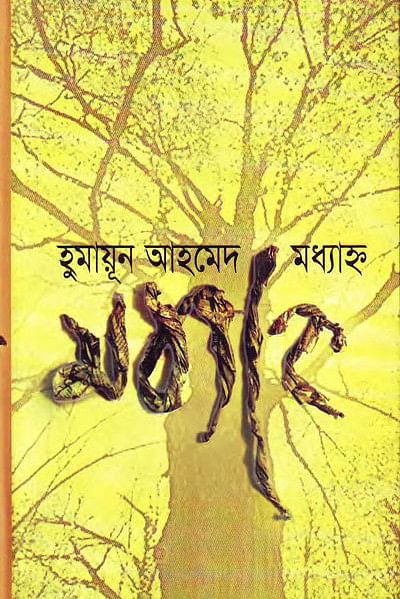 Moddhanno 
Humayun Ahmed (Anyaprokash, 2008)
Much like Prothom Alo, Humayun Ahmed too deals with a sense of transition in a climate of political turmoil in his novel. The book is set in 1969, when the need and demand for self-determination is more prominent than ever. Visually, as well as metaphorically, the narrative shows transformation in people's psyche when a sense of self becomes crucial to development.