Ranajit Guha was the youngest at heart: Dipesh Chakraborty
"The enthusiasm which Ranajit Guha created in our minds in the field of thinking and writing history for more than a decade has never been replicated in the past nor will it be replicated in the future", Dipesh Chakraborty said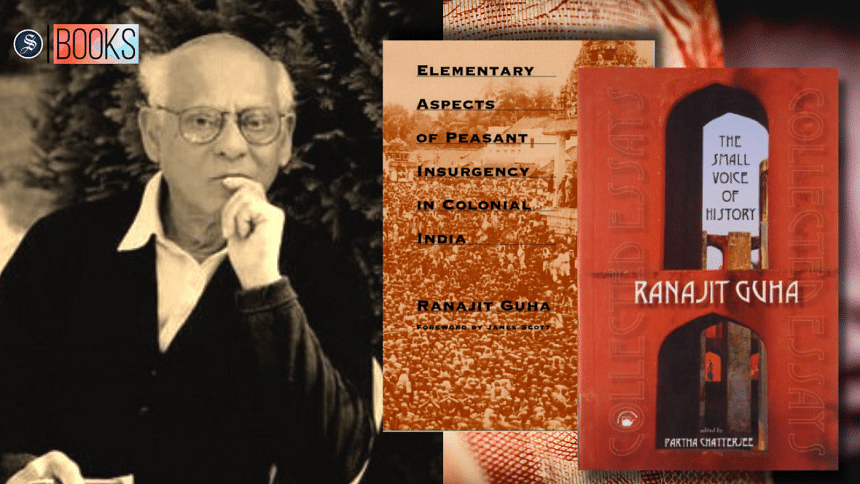 Ranajit Guha, the noted Indian historian and essayist, who pioneered writing the history of those at the bottom of the socio-economic hierarchy, would have celebrated his 100th birthday on May 23; he passed away less than one month before his birth anniversary, leaving his students and well wishers in a state of dismay. 
After leaving India, Ranajit Guha taught at the University of Sussex in Britain and then at the Australian National University. He did important research on the peasant revolts in British India and subaltern history. Younger researchers also joined in his research. His close and favourite students include Gayatri Chakravorty Spivak, Partha Chatterjee, Gyanendra Pandey, Shahid Amin, Gautam Bhadra, and Dipesh Chakrabarty. All of them are playing an outstanding role in the field of subaltern history. 
Speaking to The Daily Star about the death of Ranajit Guha, Dipesh Chakrabarty—an Indian historian who has made notable contributions to postcolonial theory and subaltern studies—said, "There is no creative researcher like Ranajit Guha in our time. We are lucky to have had such a historian in our time. Despite being the oldest of all experts in the field, he was the youngest at heart."
He further added, "The enthusiasm which Ranajit Guha created in our minds in the field of thinking and writing history for more than a decade has never been replicated in the past nor will it be replicated in the future." 
When asked about his experience as a student of Ranajit Guha, Dipesh Chakraborty replied, "I was not his student in an institutional manner, but I was definitely a follower of his work in the community of people devoted to subaltern studies, which had developed based on his work and ideas." 
The eminent Nobel laureate and economist Amartya Sen had once written, "Ranajit Guha is the most creative Indian historian of the 20th century."