Azmeri Haque Badhan dazzles in chic sari blouses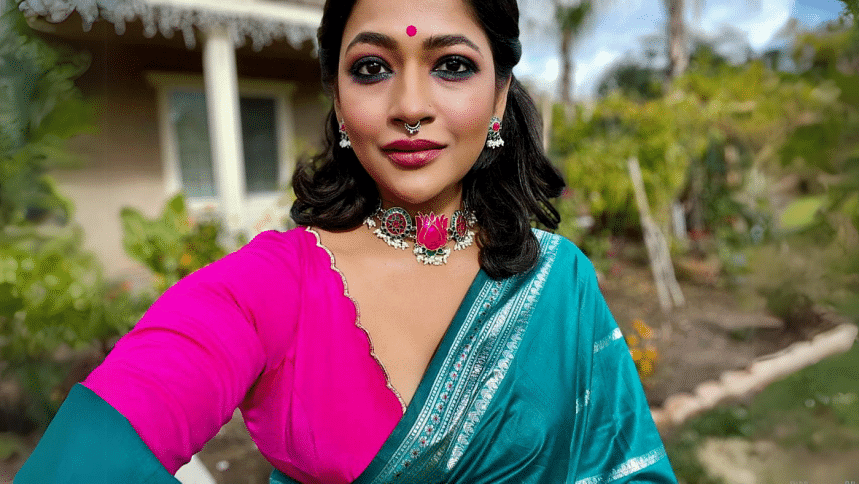 In the ever-evolving tapestry of fashion, some personalities stand out not just for their innate style but their ability to transform the ordinary into something extraordinary. When Azmeri Haque Badhan wears an attire, it is sure to become a style statement. This time, her breath-taking ensemble featured a chic blouse piece, meticulously crafted by an avant-garde brand, DustCoat: The Blouse.
Recently, Badhan turned heads wearing a stunning Jamdani sari, featuring a blouse piece — a fusion of grey and blue along with an intricate brooch in the back — which can only be described as a visual feast.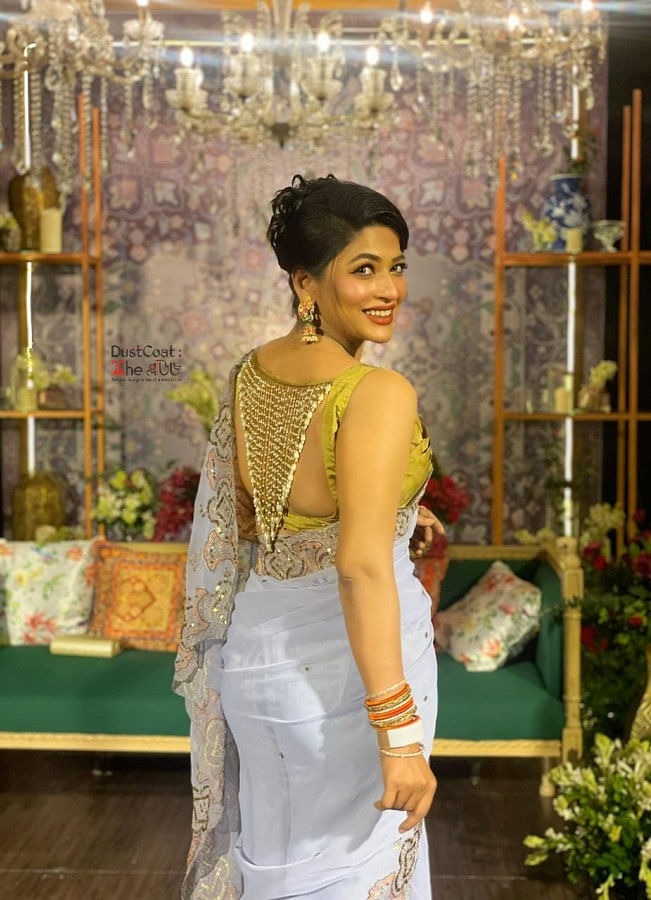 Talking about Badhan's attire, the owner and founder of DustCoat: The Blouse, Anar Koly Khan, highlights, "I had only four days to create the blouse piece but surprisingly it turned out to be an elegant one."
She further adds, "The idea of DustCoat: The Blouse came out of my personal wardrobe. Now, I truly feel honoured and overwhelmed that a leading actor in the media industry is donning our blouse pieces."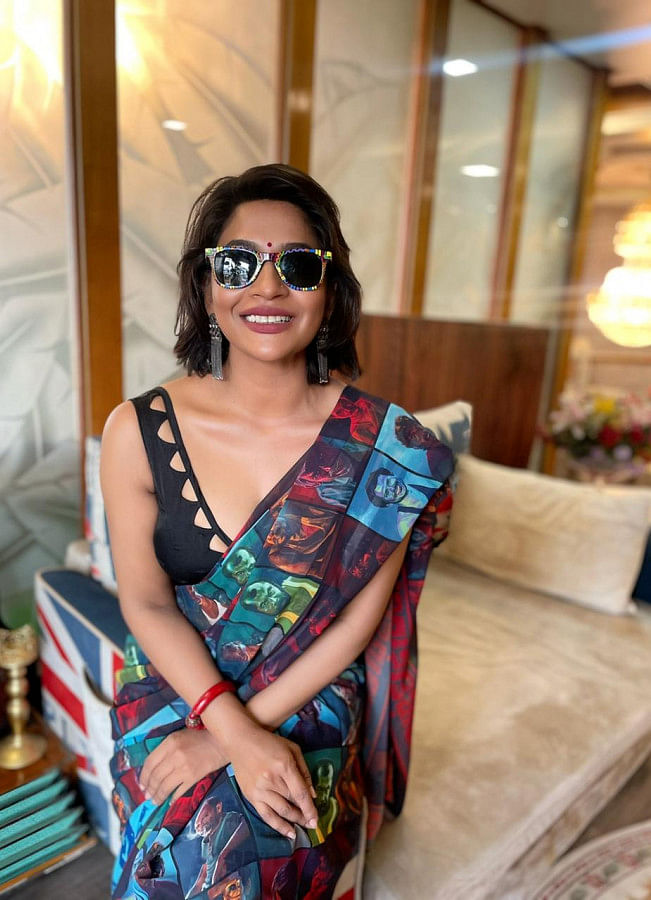 One cannot help but be captivated by the sheer diversity of styles that DustCoat: The Blouse brings to the table. Each blouse showcases the dedication of DustCoat: The Blouse in creating pieces that resonate with the modern, dynamic woman.
Azmeri Haque Badhan, with her magnetic charm, effortlessly breathes life into these exquisite creations. Another standout piece from the collection is a minimalist blouse adorned with body ornament.
Speaking about the design, Koly shares, "We have collaborated with 6 Yards Story and incorporated body ornaments in our blouse pieces. The blouse, with its clean lines and subtle intricacies, complements Badhan's understated elegance."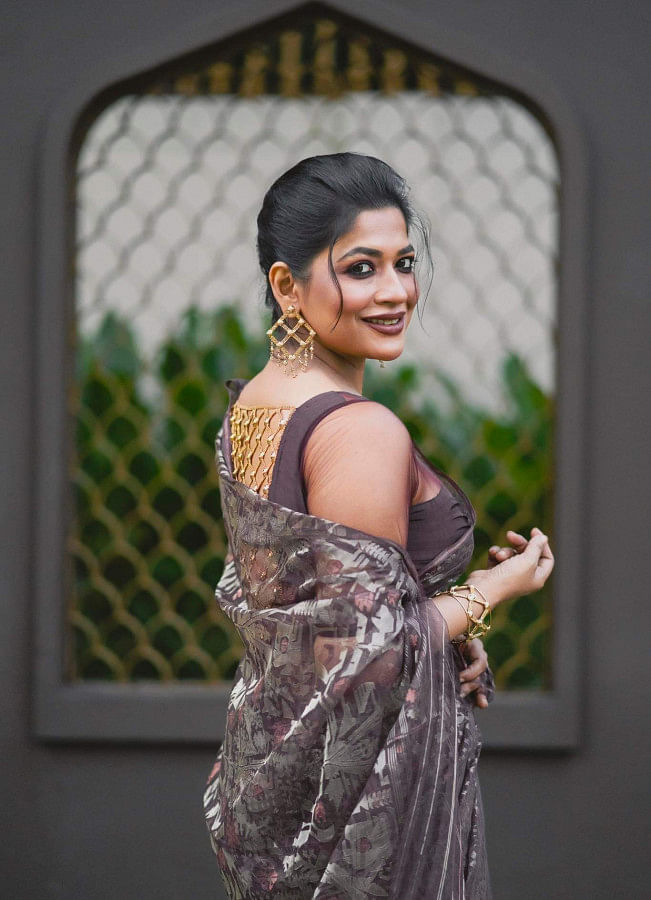 So, the question would come to mind: what was it like to work with Azmeri Haque Badhan? Koly smilingly says, "She is such a humble and cordial person that not just me but any designer would find it easy to work with her."
Badhan wears Jamdani saris with an effortless grace, only someone deeply connected to their roots can exude. The Jamdani-based blouse pieces from DustCoat: The Blouse seamlessly blend tradition with contemporary aesthetics, which easily complements Badhan's grace.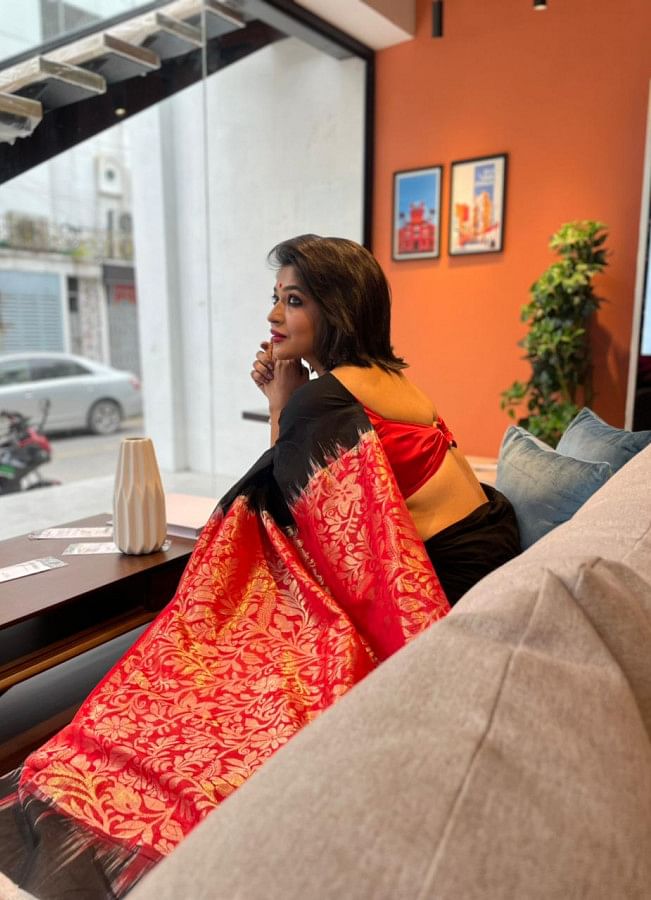 DustCoat: The Blouse blouses are not merely garments; they are a celebration of craftsmanship and creativity. The brand seamlessly blends tradition with contemporary aesthetics and Azmeri Haque Badhan serves as the perfect canvas for this fusion.
If you wish to see the blouse collection of DustCoat: The Blouse, please visit the Facebook page: https://www.facebook.com/DustCoat1 or contact +8801713435533.