2 shop employees arrested over New Market students-traders clash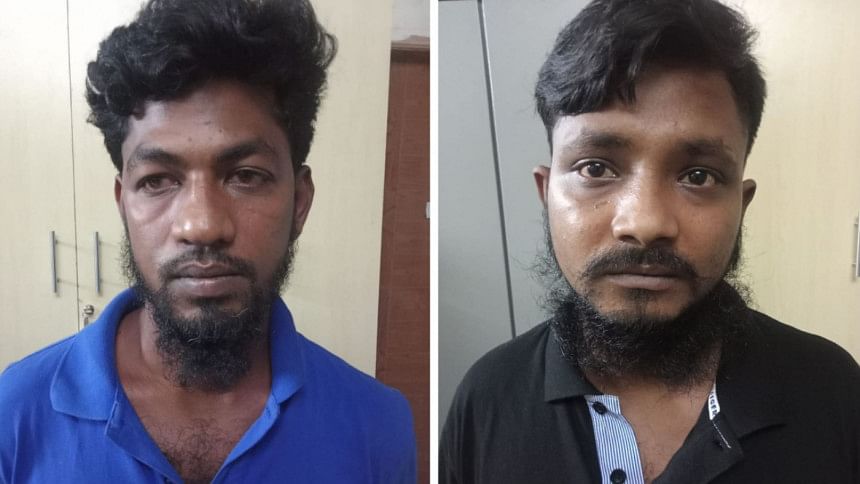 Detectives arrested two shop employees over last month's violent clash between Dhaka College students and shopkeepers of New Market that left two persons dead and scores injured.
The arrestees are: Kawsar and Babu Hossain. Both were employees of Capital Fast Food at New Market. They were arrested from Dhaka's Hazaribagh area today, Faruk Hossain, deputy commissioner (Media) of Dhaka Metropolitan Police, said.
The arrestees engaged in a brawl with employees of nearby Welcome Fast Food on April 18, 2022 that eventually led to repeated clashes the following day, leaving two men dead and many others injured.
Earlier on May 4, Rab arrested two former employees of Welcome Fast Food – Mehedi Hasan Bappi and Moazzam Hossain Sajeeb – for their involvement in initiating the clash.
Two persons – Nahid Mia, a deliveryman, and Morsalin, a shop employee – died in the clash. 
Nahid was attacked in front of Nur Jahan Super Market. Video footage of the incident went viral on social media.
Five cases, including two for the murders, were filed later.
In one of the cases, police accused 24 individuals, mostly leaders of the BNP and its affiliated bodies.
Besides, over 1,700 unnamed people were accused in the five cases.