Digital banks will bring a revolution in Bangladesh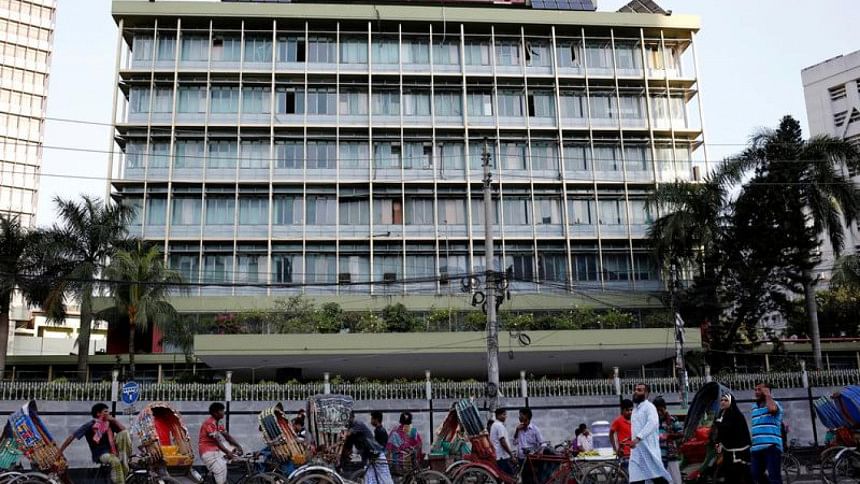 Recently, I watched the Bollywood blockbuster Jawan and one particular act stayed with me long after I walked out of the cinema.
The act, which was most definitely drawn from real-life incidents in India, involves a farmer's suicide after bank officials publicly dehumanised him for not being able to repay a Rs 40,000 loan he had taken out to buy a tractor at a 13 percent interest rate. While cinematic liberties were taken, episodes of hounding borrowers are not uncommon in Bangladesh, either.
For vagaries of life, farmers, fishermen or, for that matter, any small rural trader has to borrow money at some point. These are people who do not have a bank account but need access to credit and means of payment. And they are customers that traditional banks do not absorb because they do not pass the more complex credit checks.
So, they turn to loan sharks, who tend to charge a daily interest of 40 percent. As it goes, these people then borrow afresh to pay one loan shark and thereby get stuck in a vicious cycle of debt. Often, they end up losing everything.
Now, imagine if one company sets foot in the ring, offering them loans at an affordable single-digit interest rate. That would be a gamechanger for this outsized, underbanked population. And this is the main reason why Bangladesh is moving towards digital banks.
Those in this industry want to take banking services to the grassroots, which has long been underserved by mainstream financial service providers.
For digital banks, it would cost next to nothing to extend services to a customer. Plus, the need for no physical branch means no unnecessary expenses. Their strong unit economics mean that digital banks would be able to provide collateral-free loans at single-digit interest rates.
As much as half of the economy is informal, and in the current scenario, only a digital bank can help bring the interest rate on loans to an acceptable position. We want to take the obstacles out of banking and make it available at one's fingertips.
Being involved in the sector, I was fortunately at a position to have pointed out the necessity of a digital bank in Bangladesh in 2020. It is now gratifying to see that the Bangladesh Bank has acknowledged this need and granted approval to two entities. Undoubtedly, digital banks can play a pivotal role in materialising the government's financial inclusion agenda, offering a convenient and cost-effective solution for grassroots individuals.
Once the digital banks are launched, poultry vendors at bustling hubs like Kawran Bazar and even vegetable growers in rural villages will be brought under the banking umbrella. Farmers will no longer have to turn to loan sharks if they need money to buy tools and machinery or for any personal emergencies.
A reasonable question to ask at this point would be: can a digital bank actually pull all this off? We take great inspiration from the Brazilian digital bank Nubank, which has sparked a financial revolution in a country with one of the world's most bureaucratic banking sectors, which had left swaths of the population excluded.
Nubank was founded in 2013 by David Velez—a Stanford-educated Colombian—as an issuer of credit cards that charged no annual fee, operating in the digital world.
To appreciate how radical Nubank felt to Brazilians, consider what used to be the onerous process of acquiring a credit card through a conventional bank. It required braving long lines at a brick-and-mortar location, heavy documentation in tow. People with no credit history had trouble qualifying.
Velez designed Nubank to offer consumers its no-fee card via an online application. No credit history? No problem. Card users' limits start small, but as a record of paying back debt is established, these limits grow. Building a credit history is beneficial for cardholders as, for those who pay off their balances every month, the card is a hassle-free, no-cost convenience.
Brazilians took to Nubank like a duck to water; and in just five years, it became a decacorn, a $10-billion company.
In Brazil, Nubank has evolved into a full-service financial institution, providing personal loans, savings and business accounts, and insurance and investment products—all via its smartphone app.
By keeping the underbanked at the front and centre of the plans, and by focusing on customer service, data science and innovation, digital banking aspires to pull off the same feat in Bangladesh and ultimately reinvent what banking means to the masses.
---
Tanvir A Mishuk is the founder and managing director of Nagad.
---
Views expressed in this article are the author's own.
---
Follow The Daily Star Opinion on Facebook for the latest opinions, commentaries and analyses by experts and professionals. To contribute your article or letter to The Daily Star Opinion, see our guidelines for submission.