Dhaka College students protest reopening of shops in New Market area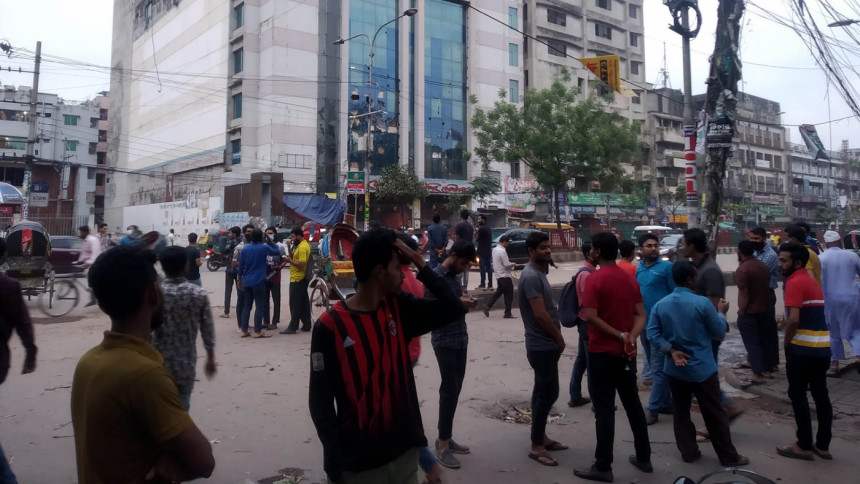 Students of Dhaka College started demonstrating this afternoon as New Market area shops were reopened without meeting their demands.
The students took to the street on Mirpur Road in front of the college around 4:45 pm, reports our Dhaka University correspondent from the spot.
The agitating students said they are protesting against the reopening of shops without meeting their previously announced demands.
"As the markets are opened without meeting our demands, we took to the streets again and started demonstrating," Humayun Kabir Amjad, a student of Dhaka College, told this correspondent.
Several crude bombs went off in front of the college before the students took to the streets -- creating panic among pedestrians, said witnesses.
Humayun Kabir Amjad said he did not know about crude bombs going off but some students exploded fireworks.
Vehicular movements on the Mirpur Road from Science Laboratory to Azimpur came to a standstill after the demonstration started, added witnesses.
Earlier in the day, students of Dhaka College threatened to protest again if New Market area shops are reopened before their demands are met.
They also demanded legal action for attacking students, firing at the college's administrative building, and throwing teargas shells during yesterday's students-traders clashes in New Market area.