Embracing whole-ness
It's time to take care of ourselves, both mind and soul, To live a life that is complete and whole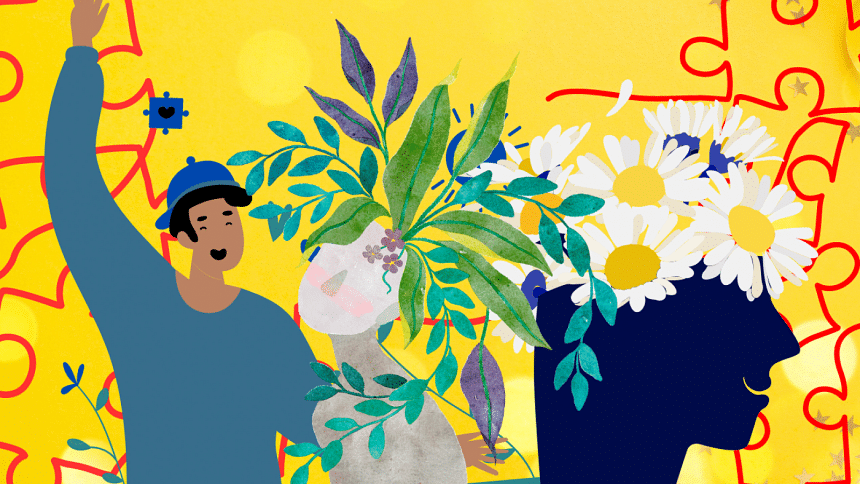 Mental health is really a fragile thing,
That should be cared for, like a delicate wing.
It's easy to overlook, to push aside,
But it's crucial for living a fulfilling life.
Thoughts and emotions that we can't control,
Can lead us to a dark, a spiral, lonely hole.
But you should remember that you're not alone,
There is always help, and a path to a happier home.
Don't be afraid to speak up and share,
Your struggles and fears, with someone who cares.
It's not a sign of weakness, to ask for aid,
Rather it takes strength to seek help, to not be afraid.
Mental health is just as important as physical,
It's time to break the stigma, be vocal and critical.
It's time to take care of ourselves, both mind and soul,
To live a life that is complete and whole.
So let's start today, to be kind to ourselves,
Get help when needed, to improve our mental health.
And believe that it's real, that it is also there
That is just as necessary as our physical health care.
Sheikh Shadman Mokaddes Rahman is a student of 12th grade at Dhaka College.